Matt Berry stars in this hilarious comedy about a struggling actor.
SUMMARY (Spoiler-Free)
Steven Toast (Matt Berry) is an actor who constantly runs into ridiculous situations that are, mostly, the fault of his own incompetence or rampant libido. Aside from being a working voice actor under engineers Danny Bear and Clem Fandango (Tim Downie and Shazad Latif), Toast struggles to break onto both stage and screen due to his mediocre abilities and horrible personality. His career is also hampered by the complete idiocy of his manager, Jane Plough (Doon Mackichan), who routinely conveys wrong information to him. Toast lives with a retired actor, Ed Howzer-Black (Robert Bathurst), who has more than a few skeletons in his closet, and has a standing rivalry with fellow actor Ray Purchase (Harry Peacock) because Toast routinely sleeps with Purchase's wife (Tracy-Ann Oberman).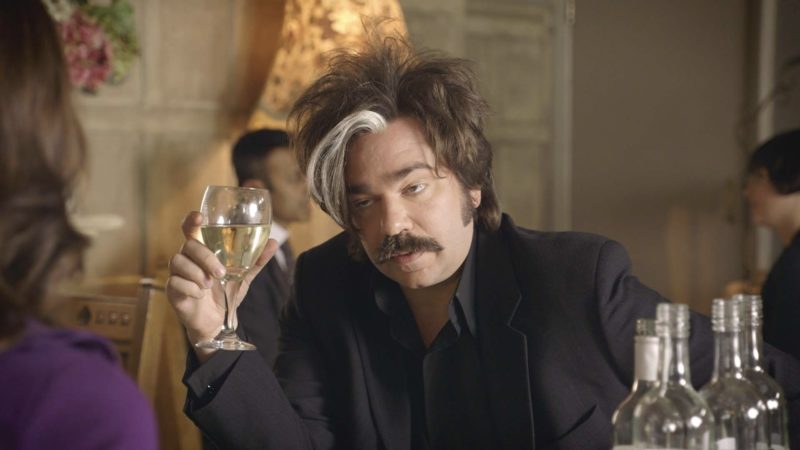 END SUMMARY
Here's an alert: If you're watching this on Netflix, skip the first episode "The Unspeakable Play." It was the pilot, most of the good parts of it are reused in other episodes, and honestly it just wasn't as good. If you have already tried the series, watched the first episode, and decided against it, I recommend giving it another shot. 
This show has a pretty British sense of humor, or humour, rather, meaning that a lot of the jokes are derived from absurd situations. For example, there's a Nigerian woman who was the victim of a backroom plastic surgeon that ends up making her look like Bruce Forsyth, a British entertainer who mostly hosted game shows. There's no real commentary on exactly how ridiculous it is that a young black woman somehow now looks like an old white man, but instead it's just accepted and used from there. 
This requires that the show has a certain level of surrealism at any given time,  because the people in it never question the insanity of what is happening around them, much like The IT Crowd. Similar to The IT Crowd, too, the show relies on slowly building up a number of running gags and catchphrases that often end up culminating in a huge payoff. It makes sense when you realize that the show was created by people who were all veterans of British comedy, including Berry, Arthur Mathews who worked on Black Books and Father Ted, and Michael Cumming who worked with Berry on Snuff Box. 
Overall, I recommend this if you're a fan of any of the series I've name-dropped in the review. 
If you want to check out some more by the Joker on the Sofa, check out the 100 Greatest TV Episodes of All Time, Collection of TV Episodes, Collection of Movie Reviews, or the Joker on the Sofa Reviews.
If you enjoy these, please, like, share, tell your friends, like the Facebook page (https://www.facebook.com/JokerOnTheSofa/), follow on Twitter @JokerOnTheSofa, and just generally give me a little bump. I'm not getting paid, but I like to get feedback.