There's an adaptation of Mark Millar's famous Elseworld comic and it's pretty solid, if short. 
SUMMARY (spoiler-free)
In 1934, a rocket landed on Earth from an alien planet… in the middle of the USSR. In the 1950s, the Soviets under Joseph Stalin (William Salyers) reveal that they now have a Superman (Jason Isaacs), which shifts the Cold War arms race from nuclear weapons to superheroes. President Eisenhower tasks Lex Luthor (Diedrich Bader) with stopping the Soviet Superman, which leads to decades long rivalry between the two. As Superman takes control of the Soviet Union, he deals with facing Luthor, interacting with Wonder Woman (Vanessa Marshall), thwarting the terrorist Batman (Roger Craig Smith), fighting off the alien invader Brainiac (Paul "The Penguin" Williams), and dealing with Lex Luthor's wife, Lois Lane (Amy Acker). 
END SUMMARY
If you read the Superman: Red Son comic, then you already know the broad outline of this film, but it does do a good job adapting the story without lifting wholesale. It does cut out a lot of the images and subplots from miniseries, as well as a lot of the Easter eggs and references, but keeps the more prominent ones. Part of the cutting is because it's short, clocking in at just 84 minutes. I realize that's the standard length for this kind of story, but it still feels like a sizable subtraction due to the density of the source material. 
The movie does do a good job of shortcutting much of the backstory by assuming that A) you know most of Superman's origin story and B) you can apply that onto the new origin that this story is positing. I also appreciate how it doesn't bother to do a lot of exposition on many of the alternate-version characters that the story presents. Batman, for example, is shown to be a child who lost his family due to Stalin's gulags and blames Superman for not saving them. You don't need to know how this version acquired all of his skills and armory, just that he has transferred Batman's typical dedication to the war on crime to a war on Superman. He still has the same flair for the dramatic that the normal Batman has, but with a more chaotic aim. However, it does feel a little less justified in this movie than it did in the original storyline, where Batman's parents were executed by Superman's adopted brother, as opposed to blaming Superman for Stalin's actions. That's how a lot of the motives feel in this, like they've been abbreviated.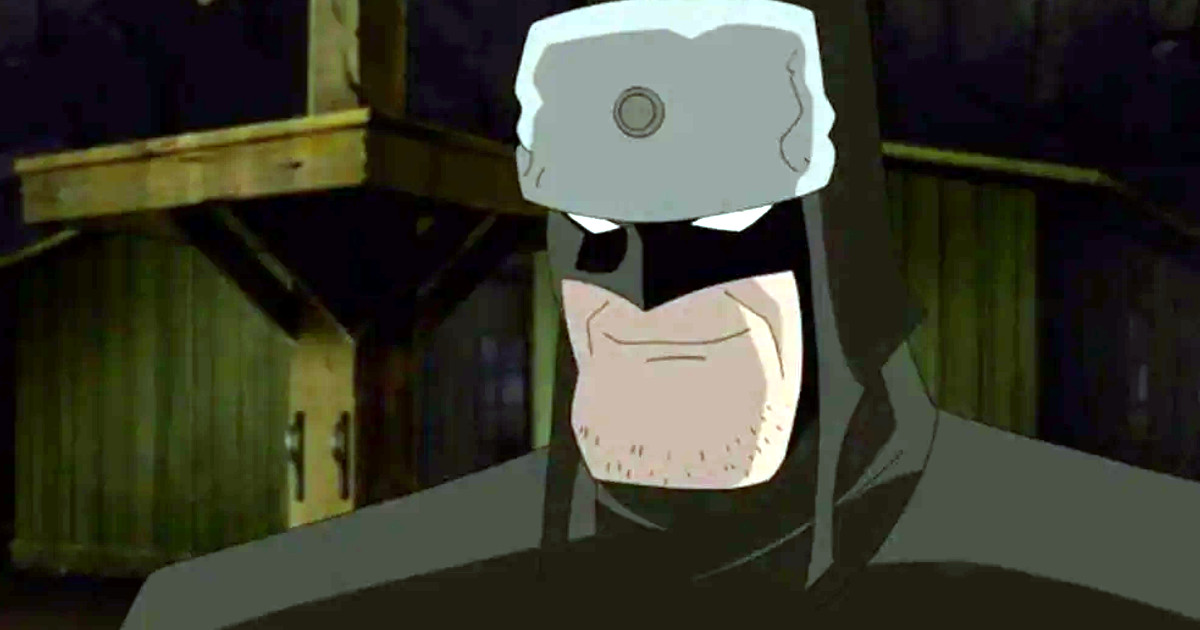 The film does a good job of also addressing the core issue of what the "Red Son" version of Superman addresses: What would happen to a Soviet Idealist with unlimited power? Superman in this series is not evil, although he does have fewer qualms with brutality or things that would normally be cruel to the regular Superman. Instead, this Superman is just convinced that capitalism is flawed and that only through Communism can the world be saved. He points out the natural flaws of the capitalist system (slavery, poor people dying from lack of welfare, exploitation of the vulnerable), things that the traditional Superman seems to accept as natural, but instead ignores the flaws of communism (literally forcing people to obey or be neutralized in the name of equality). Even though Superman has noble goals, the means he uses would never be considered by his normal counterpart. 
It's also interesting to show Lex Luthor as being more heroic than usual. In many modern takes on the character, Lex Luthor views himself as saving the world from Superman, who keeps humans from solving their own problems. This story takes that a step further by making Lex the nominal "good guy," even though he is still essentially amoral. However, the story does make him a lot more relatable than the comic counterpart by making his relationship with Lois Lane sincere, rather than just nominal. 
Overall, it's a good film, but it just never quite hits the way it should due to trying to cram three issues into less than 90 minutes. 
If you want to check out some more by the Joker on the Sofa, check out the 100 Greatest TV Episodes of All Time, Collection of TV Episodes, Collection of Movie Reviews, or the Joker on the Sofa Reviews.
If you enjoy these, please, like, share, tell your friends, like the Facebook page (https://www.facebook.com/JokerOnTheSofa/), follow on Twitter @JokerOnTheSofa, and just generally give me a little bump. I'm not getting paid, but I like to get feedback.